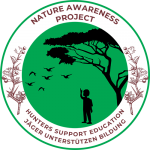 The Nature Awareness Project
"Taking Us Back To Nature"
Although Namibia has "Nature Conservation" and "Sustainable Use of Natural Resources" enshrined in its Constitution, we still face two major problems: unawareness of nature, especially amongst our young generation, and climate change. Both will have an impact on conservation in the future.
Realizing that, mainly due to urbanization, an increasing number of Namibians have little to no understanding of what conservation is all about, we strive to reach out to them, utilizing social media for information and education.
The Nature Awareness Project also takes school children into nature and teaches them respect, ethics, sustainability, discipline, and awareness towards our constitutional right to sustainable use and the benefits it brings the Namibian people.
It is vital teaching our own children, our "leaders of tomorrow", about nature as well as the concept of hunting as a conservation tool.
If you would like to donate towards the Nature Awareness Project – in other words educating 1 more child about nature – click on the button below.